Open Data as the Great Innovation Equalizer
How a Small Town Is Using Open Data to Transform City Services.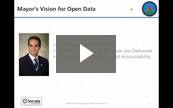 Mayor's Open Data Vision
Mayor Joseph Curtatone explains how other smaller towns can use their data strategically to reinvent themselves.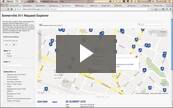 Self-service 311? There Is an App for That
Extend your 311 system with Open Data to drive effective web self-service.
You can also watch the full one-hour recorded webinar or read the full transcript.
Trusted by leading government organizations around the world including these:
We're Here to Help.
Questions about Socrata? Success with Open Data? How to drive agency participation? ROI? A proof of concept? What's on your mind?